Lottozero is an international center for textile design, art and culture. It operates both as a consultancy studio and as a creative hub, divided into a gallery/exhibition area, a shared studio space/coworking and an open fab-lab for textile production, experimentation and research.
The work done with the CONSULTANCY STUDIO is aimed at designers, artists, brands and institutions, providing personalized services to anyone concerned with the world of textiles, textile art and fashion. The extensive knowledge of Lottozero is complemented by the expertise and production capacity of the historical textile district and by an widespread and reliable network of excellent creative collaborators that have been scouted all over the world. The Lottozero in-house textile laboratories allow us to constantly experiment, create and prototype new ideas, in order to continuously design and develop innovative concepts for internal or external use.
The work done in the CREATIVE HUB is aimed primarily at people operating in textiles and fashion, it responds to their need for space, their need for comparison with other creators and access to information not available online. Feedback, tutorship and the possibility to live and exhibit in this environment is provided. The development of emerging talents and brands is supported through scouting and residencies in the Lottozero headquarters and by facilitating the exchange between them and the traditional companies of the Prato textile district.
Why do you support circular/sustainable fashion?
Lottozero has a global vision on the importance of quality and quality production in all areas, which aims to stimulate the use of good design, the use of recycled materials, shared tools and the return to old craftsmanship, for example by blending it with digital culture. Every single project developed at Lottozero shares these values: collective vision, inclusion, sharing, quality, openness, economic and environmental sustainability, and a non-profit mentality.
Lottozero sees sustainability as the opposite of a trend. In fact we see it as a long-term mentality that should pervade all aspects of a company's life, resulting in a radical (re)evaluation of its objectives and values and inducing structural changes.
What is your main challenge implementing sustainability/circular fashion in your vocation?
We do not believe that it is possible to be 100% sustainable. People often confuse sustainability with organic products or expensive certifications, and the greenwashing campaigns of large corporations are also partly to blame. People forget that in the end it's about consuming less, but also consuming better. The longevity of products is related to good materials, quality production, good storage and good design. Every designer, producer or consumer has different priorities and we look closely at each focus to understand if the final product meets our criteria.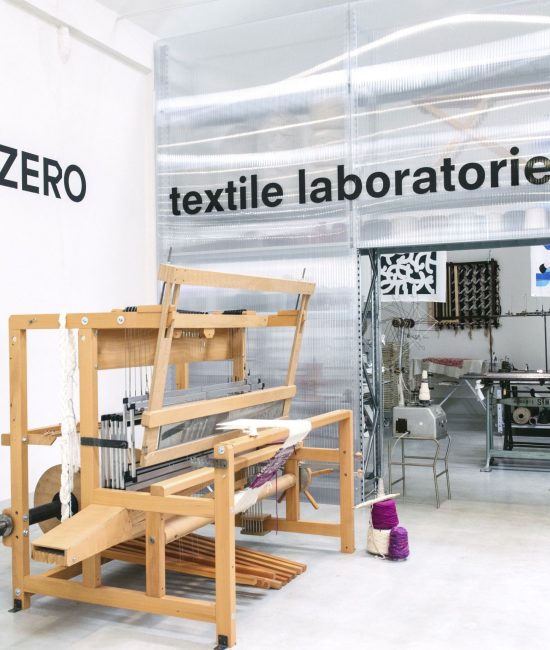 In Italy the small and medium-sized companies are very strong and basically already work with high quality standards. In addition, they started to deal with these issues at an early stage. Initially for economic reasons, in other words to work economically, to save electricity, not to waste anything, and then environmental awareness was added. Smaller productions are also much more transparent, so the mentality doesn't have to change as much.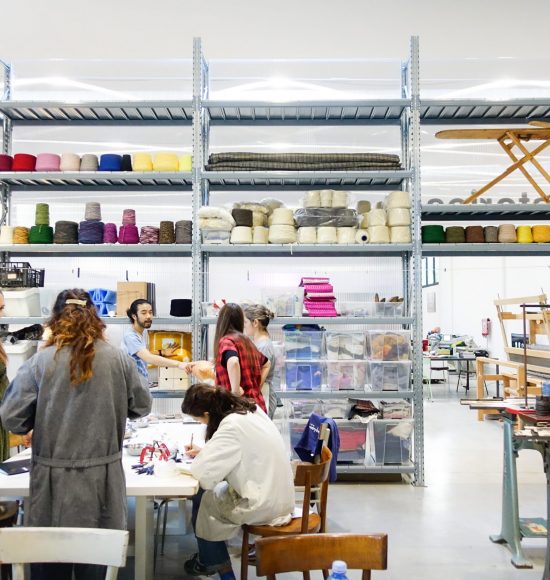 What are your learnings and what advice can you share with others?
The most important thing is to reach the average consumer, to offer them alternatives to fast fashion and to get them away from the idea that you need a new style in ever faster rhythms. The products of the luxury sector are not discarded as quickly because they are more expensive and of higher quality. We need to change our consumer behavior and for this the industry must offer the appropriate products. In 2021Lottozero launched the Lottozero Directory, www.lottozero.org/directory an online mapping of sustainable Italian designers, artisans and small brands, selected for their high design value: brands that propose innovative and sustainable solutions for materials, processes, business models and customer experience, which make them catalysts of change and revolutionaries for the fashion and retail system.
Important notice: The above content is not approved by the European Commission.