Zuzana is a constant creative thinker, believing in innovative and ethical processes applied in fashion industry, new materials and different focus in manufacturer process. The studio is highly involved in local production, finding the sustainability as a complete system, starting with eco-design, spreading the vision until the energy used in factory, or rights of workers. KRALOVA studio is actually based on B2B, but also on the personal, conceptual, art works and activities of Zuzana.
Why do you support circular/sustainable fashion?
The input of changing my perception of fashion was that I got lost working just as a designer in fashion industry. Yes, LOST!
Well, since I have been child, I have been that child drawing alone / but, inventing stuff, always making some handcrafts, but you know getting adult you can forget about your essence and sometime life just leads you through other paths. I always dreamt about different approach and trying to avoid tags regarding to my profession. The typical question was: "So, are you fashion designer, artist or what is your profession?" Just the question is annoying, asking myself if it is really relevant to define yourself "by profession".

I have been living in Madrid almost for 10 years. I have launched my brand, selling online and offline, participating in catwalks, working as a freelance, teaching design at IED, travelling to fashion spots, attending the important events. But that humbly wasn´t enough for me, I literally had a need of expressing my real essence as a creative and person. So, I reached the point when I knew I had to make a change, the radical one. Almost everybody told me that I am mad moving to Alicante and setting up my studio by the beach / laughs /. But I needed to breathe, and find the real purpose of ´my job´. I felt by then the fashion world didn´t have sense anymore for me. So, I started to search my path. Of course, it was hard and challenging.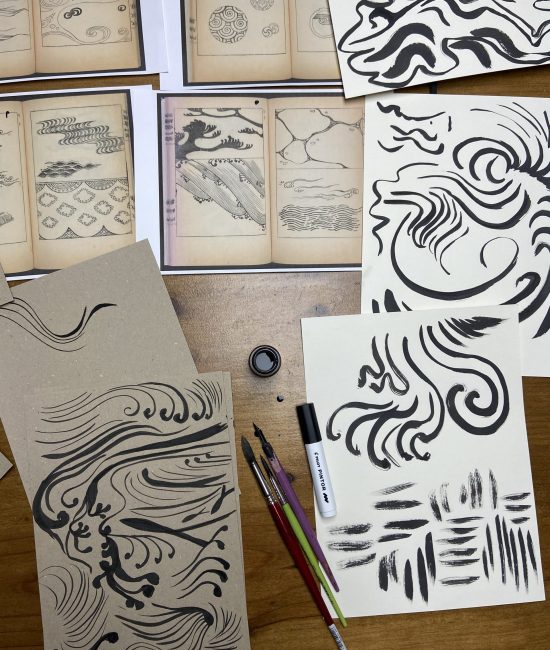 What is your main challenge implementing sustainability/circular fashion in your vocation?
I have been even more "lost". But after some time, I started to feel myself and I have realized I wanted to devote more time to "projects", including sustainable values. And that was 4 years ago, sitting in my studio in Alicante and looking on all the amount of fabrics unused, leftovers. The elevating point by then was winning the WORTH PARTNERSHIP PROJECT, I started to work on just one product during one year, it was such an experience! So different from designing ready to wear!!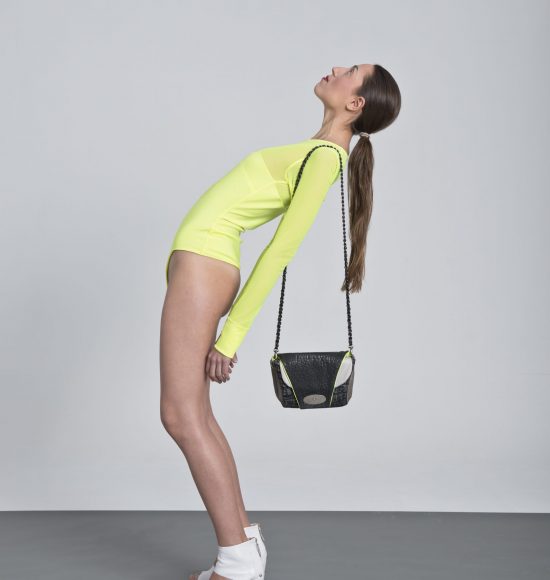 In Madrid I have already started to think about zero waste techniques applied for fashion. I also introduced myself into a tech innovation world winning the DEUTSCHE TELEKOM Fashion Fusion Contest in Berlin, developing smart fabrics. And so proudly, I can say, 2 years ago I have exposed the textile gravity sculpture M.O.R.F.É. Finally! And this year I have other exhibition.
Definitely I am a supporter of sustainable and circular fashion, all of our clients are running or rolling the ethical business. We make eco-luxury in ready to wear, handbags and comfy shoes. The great notice is that actually our collaborations are all in sustainable or innovative field.
I do not believe in fashion as just the shape or use of any kind of fabric. The fashion is very powerful in sense of message and expression, communicates a lot. I also think the responsibility of designers increased, and the role of designer should be in real 360. The designer should be able not just to design, but should has a global view of fashion system, production, value chain.
What are your learnings and what advice can you share with others?
I am continuously learning about "what´s going on", how to improve my business, how to be good and ethical leader, how my studio itself could be sustainable. I design my business. It is so exciting, give me a lot of freedom, but it also brings dizziness sometimes! It sounds like cliché but it is true, it is more than important to follow your intuition and be true to your essence. But even getting lost sometimes, it´s an experience. The essential is to know how to convert and transform these experiences into something constructive and tangible.

One good friend of mine, an artist, told me once: ´For every mistake or rejection I receive, I produce double of art works. That moment was just magic and healer for me. The patience, constancy, hard work, vision, healthy self-confidence, even flight of fancy and faith can make real what you dream and fulfill your life legacy.
Important notice: The above content is not approved by the European Commission.