Elena and Daria started their collaborative work on the NAAM brand last fall, desiring to create high-quality and sustainable products. Each item, whether it's a knitted scarf, a sweater, or a linen suit, they produce by themselves in the Republic of Moldova, paying attention to every detail. Currently, they're working on developing their brand identity and its recognition, wishing in near future to reach the foreign market as well.
Why do you support circular/sustainable fashion?
It seems to us that nowadays it's impossible to ignore sustainable approach, especially when starting to create something of your own in the fashion Otherwise, what's the sense of it? Developing your brand from scratch, you can initially plan the whole process, to make a truly sustainable and high quality product.
Initially, we focused on creating knitwear. We were delighted with the idea that any knitted piece can be unraveled and knitted again. This minimizes the waste from the production stage and at the end of the garment lifecycle, all NAAM items can be re-knitted in something new.
What is your main challenge implementing sustainability/circular fashion in your vocation?
So far, we have not encountered many difficulties with the sustainable implementation in our work. Probably because we are at the beginning of the road and we work in a small studio, producing per order without creating stocks.
We work mainly with natural wool yarns, as well as genuine Italian linen fabrics.
Still, one of our main problems is the final cost of the product, because sustainable production requires more investment in high-quality materials and workmanship. In our case, the cost is higher than the average in Moldova. That could be a bit of a barrier to development, especially when you're a young brand.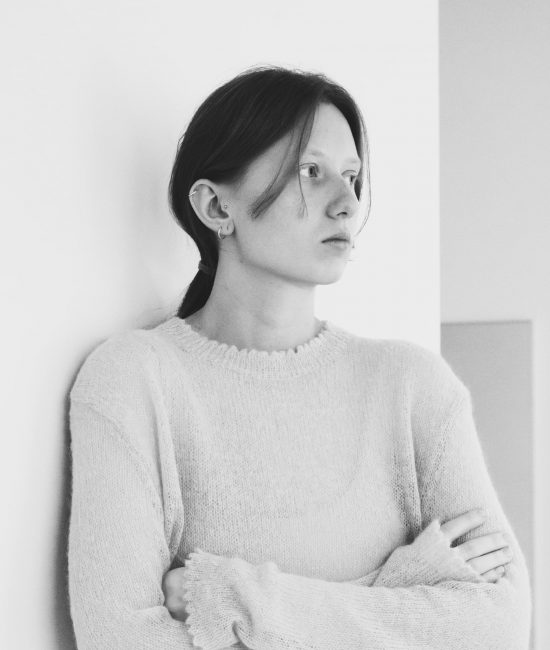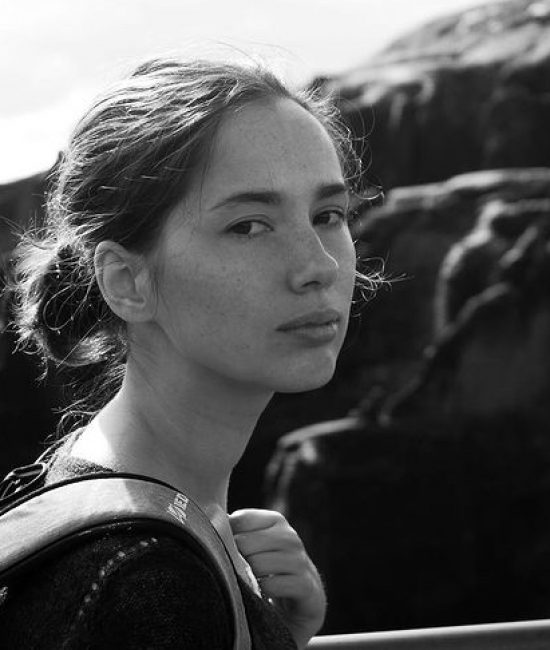 Our work was warmly appreciated in Chisinau, which gave us more confidence and desire to continue creating something unique and locally in Moldova. There were sleepless nights and days full of work in order to prepare for various fairs.
The result was always worth the effort and time spent. However, there were also complications. Chisinau is a beautiful, but very small city. It's always a challenge to find quality and natural materials (yarns, fabrics, and accessories).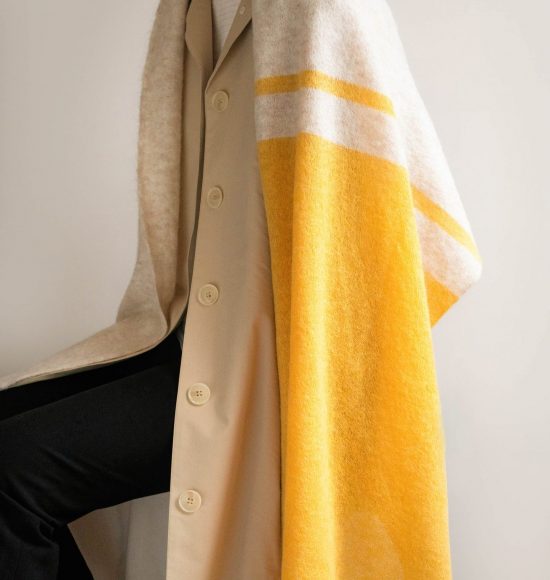 What are your learnings and what advice can you share with others?
For consumers in Moldova, sustainability is an important issue. People care a lot about the fabric composition and that the product is made locally in Moldova.
We would like to wish everyone who is starting something, or thinking about it, confidence in their own abilities.
Creating sustainable clothing takes a lot of effort, because it's not only organic fabrics, but also the whole process. Nevertheless, the result is definitely worth it.
Important notice: The above content is not approved by the European Commission.