We are textile designers – Ieva, Laura and Austė. We are all graduates of Vilnius Academy of Arts. We all had different creative experiences, but we were united by one idea. We are pursuing a slow fashion strategy that generates high quality and designer products that one would not want to discard, but rather pass on from generation to generation. Our sustainable textile brand "BALTABALTA" was founded in 2013 as a result of a creative project "Balta." Since 2016, BALTABALTA as textile design studio is a member of the National Association of creative and cultural industries as well as the association of eco-design, "Ekoda." For five years now, we have had a small design studio boutique in Vilnius Old Town, as well as an online store.
Very often our clothing and home textile products are bought as gifts. They travel on the most diverse and unimaginable routes from Lithuania to all over the world, including Australia and Japan. The artist's touch makes a unique product. It seems that the creative passion and love captured in our work attracts clients who are looking for such things that have a story and a life, with intrigue and a secret. We believe that chemical colors are not the answer, since chemical recovery in the textile industry has done a considerable amount of damage to the environment. BALTABALTA uses only natural dyeing process and textiles which are based on environmentally friendly materials and principles. Plant colour scale with big variety of the same colour tones and hues, depending on terms of nature and ideas of artist, is permanent change of brands' textile design products. Our brand team believes that sustainable fashion movement is a complex process. We think it covers not only creating sustainable products, but also the sharing of information with customers on how our design objects were made, defining the product's purity, and the making of it as ethically and environmentally friendly as possible.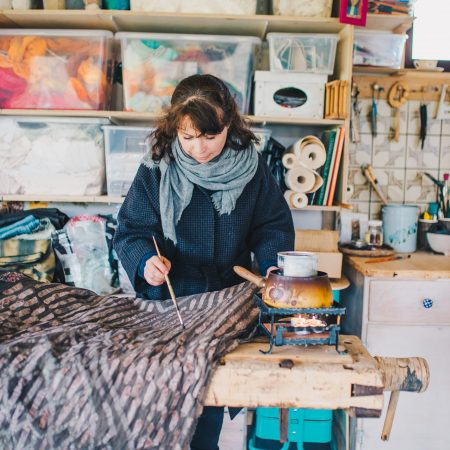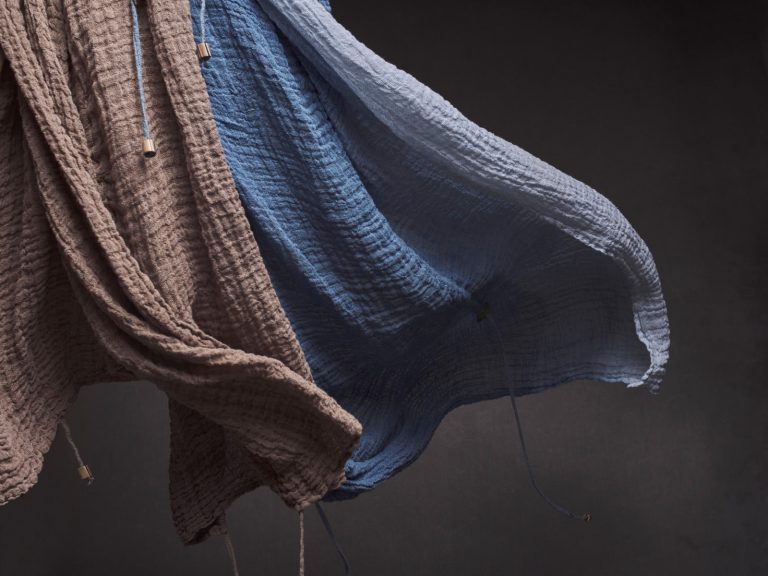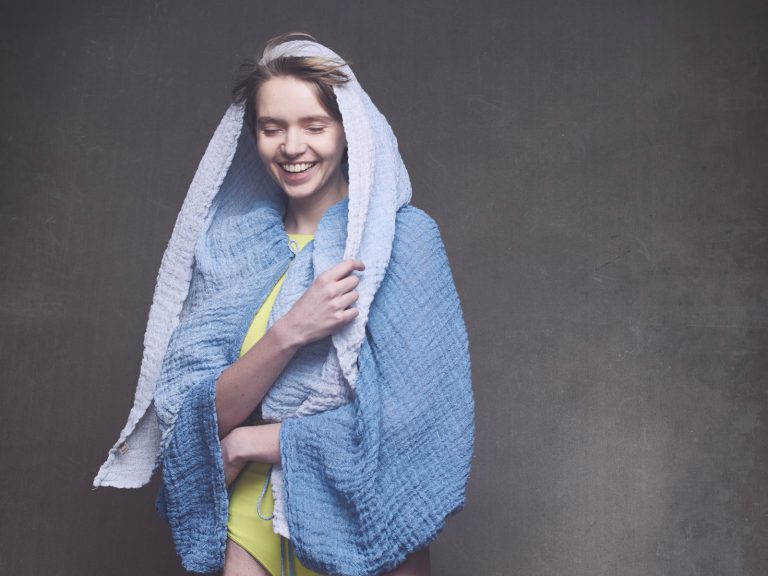 Why do you support circular/sustainable fashion?
The textile industry is one of the most important productive sectors worldwide, and everyone, to some extent, is involved in its value chain. Now as the global fashion and design industry has become dangerously dependent on cheap and high rates of waste containing synthetic fibers, it is a perfect time to show a mature attitude to the natural products and to show our cultural heritage in the modern form. Transparency and traceability along the supply chain are a fundamental piece in the transition towards sustainable production and consumption patterns. The transition to a more circular economy is an essential contribution to develop a sustainable, low-carbon, resource- efficient and competitive economy in the global world. In a circular economy the value of products, materials and resources is maintained in the economy for as long as possible, and the generation of waste is minimized. So our main requirements for the design products are durability, multi-functionality, cultural heritage, reparability, reusability, ease of recyclability, and use of recycled content. We hope that BALTABALTA design products are examples of movement away from a 'linear' model towards a 'circular' one, as it was in the ancient Baltic culture, where all home textiles are used and recycled. For us textile was understood as a gift of nature, transformed into decorative and design product. We look back to the Baltic traditions and cultural heritage to develop products that are beautiful, sustainable, inspiring, and of our time.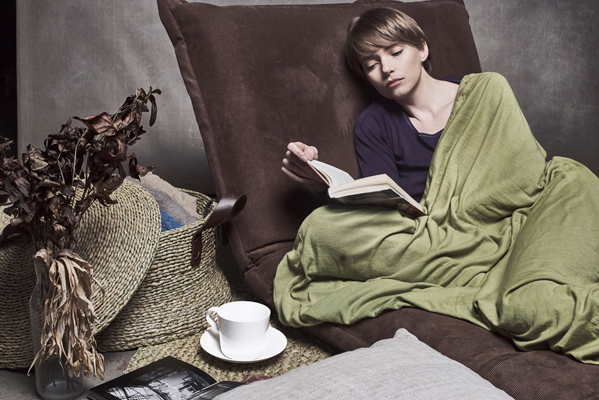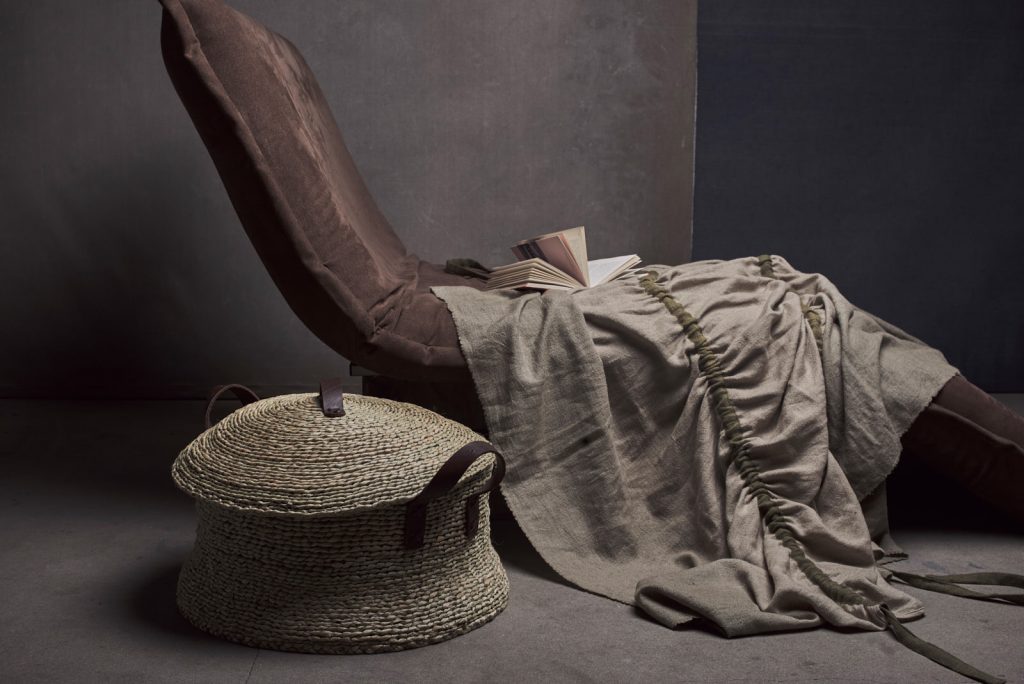 What is your main challenge implementing sustainability/circular fashion in your vocation?
Our brand aims to prove that it is possible to make high quality products without harming the environment by exploring and making responsible choices in selecting materials, technologies, production processes, as well as caring for the environmental impact and labor welfare. So we stand by a sustainable approach towards the environment in every stage of luxury product creation. We see that our customer is not always ready and fully understands why to choose such a product. Therefore, in developing such products, at the same time we have to educate our customer.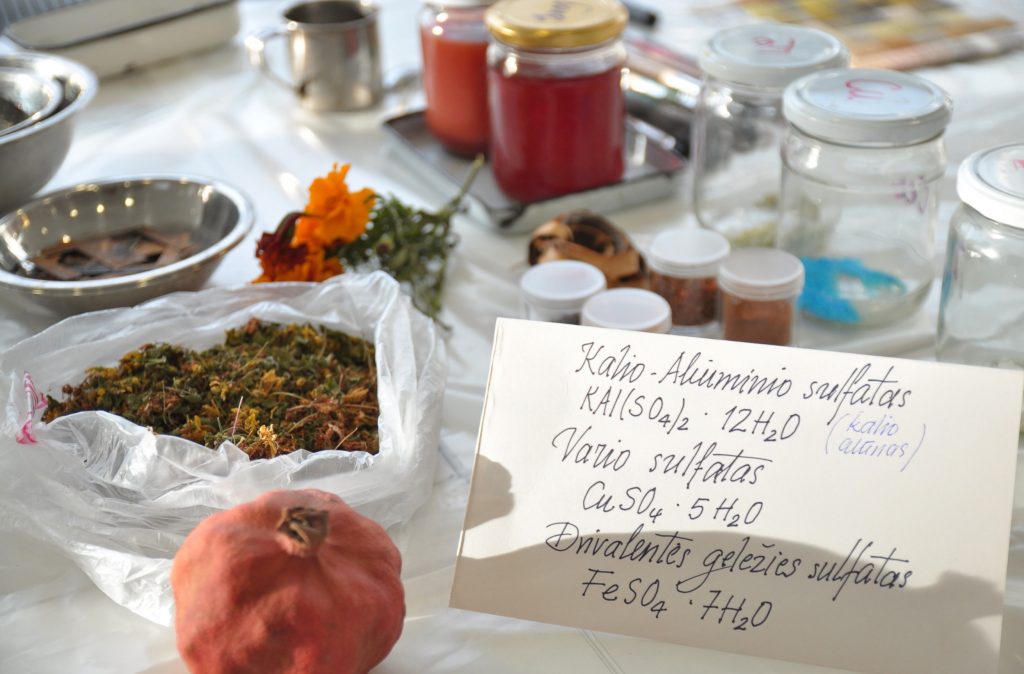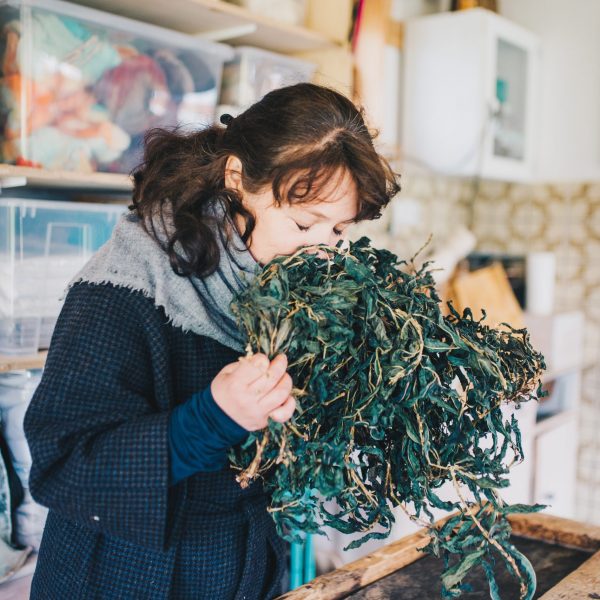 Our positive experience is gratifying as we feel interest and growing support. We are increasingly meeting like-minded people between buyers, designers and manufacturers. The negative experience in the first place is that the price of the such product gets higher enough and the buyer is not always prepared to understand. Another thing is that the concept of sustainability has become very popular. The buyer is again misled when products called sustainable are made by large companies with very different perceptions of sustainability. It is enough for a large company to give up one element in the production process and they can talk out loud about their sustainability when, for example, we as creators look at it every step of the way very carefully at every stage of product development. Another problem we see is the raw materials used by our local textile producers. Both in our country and throughout Europe, flax fiber is no longer grown. Flax fiber is bought in China, thus violating the ideas of both sustainability and the circular economy.
What are your learnings and what advice can you share with others?
The main thing we really understood is that for small companies like us it is very important to cooperate with like-minded and creative companies in order to be visible, to be able to spread your ideas and survive from our products by attracting customers, educating them.
Spread BALTABALTA's story
Important notice: The above content is not approved by the European Commission.